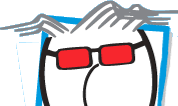 Thanks to the following Companies / Websites
&nbsp&nbsp for various help.

---

GrandPrixIntl.com They helped design and produce my game.
&nbsp&nbsp&nbsp&nbsp&nbsp&nbsp (and, did a BANG UP job, I might add)



---

Knowbody Knows Knowbody Knows is the Game Uncle Rez
&nbsp&nbsp&nbsp&nbsp&nbsp&nbsp Created. Without that, you're probably not reading this.



---

The Spiel - Game Podcast A show about Games & the People who Love Them!
&nbsp&nbsp&nbsp&nbsp&nbsp&nbsp Uncle Rez Says, "ALL types of games, which is rare with Game Podcasts!"


---

The Toy Man! Integrity, Honesty, & Impartiality ...
&nbsp&nbsp&nbsp&nbsp&nbsp&nbsp The Foundation of the Toy Man Product Guide.


---

Information about backgammon - Read about backgammon tips,
&nbsp&nbsp&nbsp&nbsp&nbsp&nbsp rules and articles, game strategies, and enjoy the world
&nbsp&nbsp&nbsp&nbsp&nbsp&nbsp of online backgammon.


---



Federation Toys - Great guys I met at ChiTag. Very cool Star wars stuff, check it out!



---



Off The Hook™ is a fun-filled, action-packed poker game that combines calculated chance with thought-provoking strategy.



---

Directory organized by subject, including Board Games.



---

The Bloom Report The best site for Toy and Game related News.



---

ILuvParties.com Iluvparties.com - Throw the hearty parties ever! Here is a place to pamper your beloved, family, friends and others...



---


Game Directory



---

Freaky Teez They do CUSTOM T-shirts, and other personalized items that help with my promotion of the game.



---

DirectoryGames.com - Online game directory with categorized, searchable listings of online game sites.



---

Chatterbean.com Free Personality Tests With Accurate Results.
Personality tests to help you learn about your personality, your own style statement and what makes you unique. We offer all types of free personality tests including career personality test, IQ tests and many more.


---

Lamplighters.com This is the bar, where I run Game Night. They ROCK!




Hey, I have an idea ... help out, and get on this list!